14 April 2015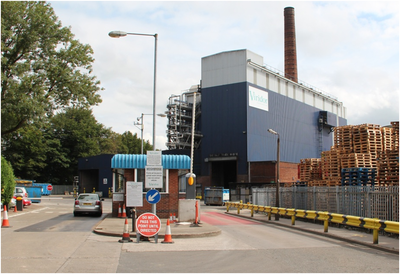 Dublix Engineering received a contract from Viridor on FuzEvent in order to upgrade the combustion control at the Viridor Energy Recovery (ERF) Facility in Bolton, UK.
The project covers a major upgrade to the existing combustion control system and adding of new instruments and process equipment.
The Viridor Bolton ERF operates one combustion line handling around 13 ton waste/hour (300 ton/day). It was commissioned in 1972 and has since this date undergone several plant improvement projects.
Monitoring of the current operation has revealed increased average temperatures in the combustion chamber resulting in the  need for an upgrade of the combustion control including improved cooling capacity.
Dublix has conducted a comprehensive feasibility study in close collaboration with a Viridor specialist team in order to identify performance improvement related to the expected cost benefit results.
The overall purpose of the upgrade project is to;
provide 20% more stable steam production,
secure better control of the temperatures in the combustion chamber
higher annual waste throughput
and
in general increase the level of automated operator support.
Dublix will provide its High Level FuzEvent Combustion Control System, including;
Combustion process commissioning expertise
New instruments for critical process state monitoring
Improoved combustion chamber cooling facility
Key Performance Indicator (KPI) system for online plant performance monitoring
and
Advanced combustion diagram facility with online heat value identification
Project completion is scheduled for autumn 2015.
Link to Press Release document approved by Viridor.
Read more about Dublix Engineering here.
For further information contact
Dublix Engineering
Asger Danielsen
Sales Director
More articles