26 March 2018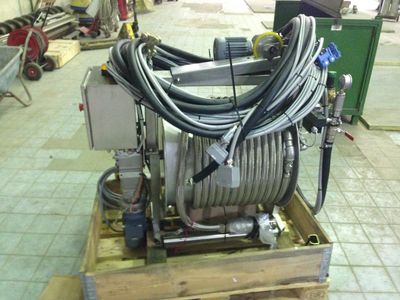 Located in Weener; Power plant for solid recovered fuel (SRF), Klingele Papierwerke
The Klingele power plant handle solid recovered fuel (SRF) has used the DD-Jet nozzle heads since 2012. In February 2018 the Klingele plant management decided to order and install a complete full automatic DD-Jet System for cleaning of the first, second and third open boiler passes, the project is an element in the ongoing plant efficiency optimization project.
This important project demonstrates that the DD-Jet System concept is unique and extremely efficient, the client has already successfully applied the DD-Jet technique for more than 5 years. The compact structure of the DD-Jet System  makes it possible to install the system on boiler roofs with very narrow space due to many steam pipes and little possibility to move the system between the different injection holes on all 3 boiler passes with just one fully automatic compact DD-Jet system. 
Are you interested in more details please do not hesitate to info [at] dublix.com (contact Dublix directly) for more information, you can also use the contact form.
More articles