Automatic control (line 2) more than 90 % of the time, of all connected set-points. One DD-Jet system installed.
IBW Virginal
IBW Virginal is a Belgian Waste-to-Energy plant located 35 km southwest of Brussels, burning household waste on two lines. The most recently established combustion line was built in 2004 and equipped with a 6,5 ton waste/h Stiefel water cooled grate.
In 2008 Dublix Engineering supplied the following equipment and services for the Stiefel combustion line:
FuzEvent optimization
DD-Jet boiler cleaning
The purpose was to complete the original project by operation in the full operational range of the capacity diagram, special focus was the handling of very low calorific value waste qualities.
FuzEvent successfully achieved automatic control during more than 90 % of the time by automatic operation of all connected set-points. Based on the improved stability and capacity to burn low calorific waste, the plant contractor succeeded in completing his supply.
DD-Jet System installation
A DD-Jet system was successfully installed and commissioned in October 2009. The new DD-Jet system operates on the line 2 boiler, providing efficient optimal cleaning of the radiation boiler passes 1 and 2.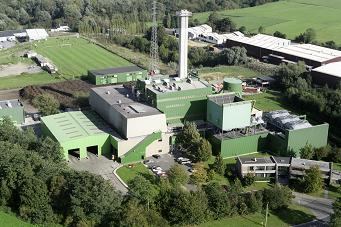 IBW Virginal 1*6,5 ton waste/h
50.599662198087, 4.3305891550536