FuzEvent operating two combustion lines, more than 5000 ton/year increased waste treatment capacity. 100 % operator acceptance of high level control.
The plant operates two combustion lines each with a capacity of 7 tons of waste/hour. The combustion system is based on a combination of rotary combustion kilns and combustion grates.
Dublix supply to the plant:
FuzEvent for more stable steam combustion
DD-Jet Nozzle heads for more efficient boiler cleaning
FuzEvent service contract
The FuzEvent Installation
The FuzEvent system was installed on both lines of the plant in April 2008. The FuzEvent system has been ongoing online since July 2008.
The client has approved that the FuzEvent System achieved more stable steam flow (35 %) on line 1 and (50 %) on line 2.
The  annual increased waste treatment capacity as informed by the client is 5000-6000 ton waste/year.
Link to case study from the IVM Eeklo WtE Plant.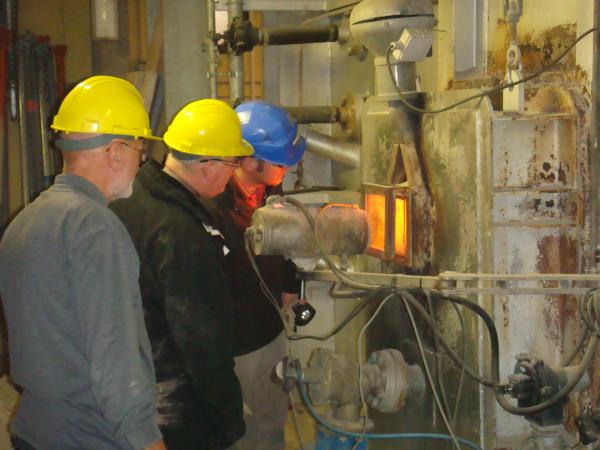 The Service Contract
In order to secure an ongoing focus on optimization by the FuzEvent system, the IVM Eeklo plant has subscribed to a service contract since 2008 for long-term partnership.
 
DD-Jet Cleaning System Nozzle Head
In 2009 two DD-Jet nozzle heads were successfully installed on the boiler in a cleaning system originally delivered from from another supplier. The result was significantly improved operation of a boiler cleaning system delivered by another supplier.
 
IVM Eeklo, 2*7 ton waste/h
51.198091012064, 3.5722911008066