The Bolton ERF plant was operated by Viridor Company until spring 2019 when SUEZ (UK) took over the operational contract.
The Viridor Company decided in 2014 to carry out a major optimization project to increase the annual treated waste capacity on the plant, it was anticipated that a more stable combustion could be an efficient way to obtain such improvements.
Based on a feasibility study carried out by Dublix various areas were chosen as subjects for improvement, including:
New instruments for pressure measurements, improved Oxygen detection and steam flow measurement
New process equipment for water spray cooling in combustion chamber
Waste Crane weighing system
Upgraded DCS/SCADA system
Installing High Level Control using the FuzEvent optimization
The upgraded combustion control facilities were successfully commissioned and the started its operation August 2015.
The Bolton plant optimization was completed within 4 month, the most important results were:
Return of investment <8 month
7 % increased power production
4,5 % more waste throughput
92 % full automatic operation with the FuzEvent
35 % less steam fluctuations
Since the installation of the FuzEvent, it has been well accepted by the Bolton plant operators and the system has become an important support and is fully accepted by the operators. The system operates with a very high efficiency and it has created an impressive increased waste treatment capacity of well above 10.000 ton/year.  
Please find further information about the installation in the Case Story from this plant.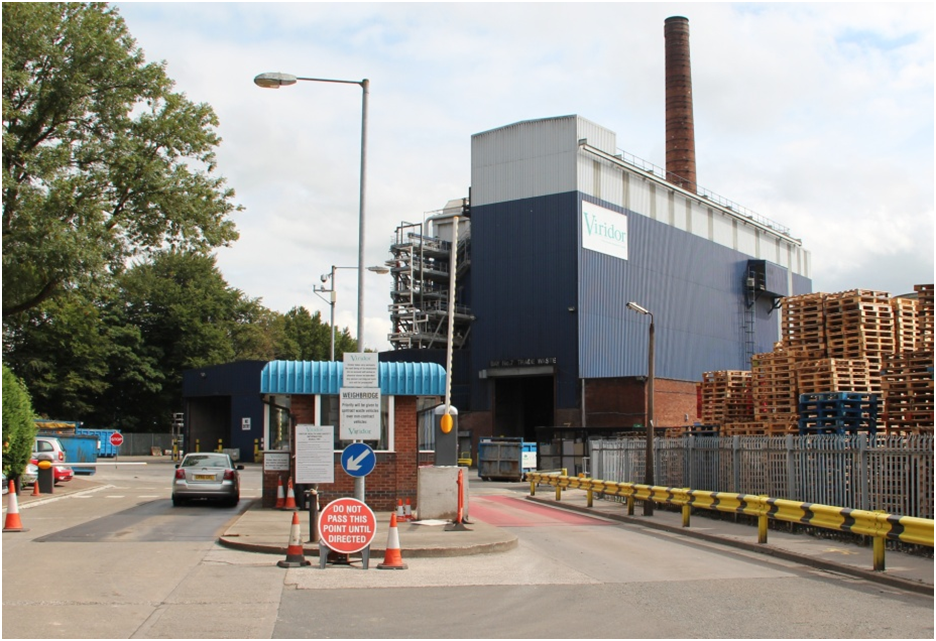 The Bolton ERF plant entrance.
SUEZ Bolton Energy Recovery Facility (ERF) located in Bolton UK
53.567800434732, -2.4053496472174